UV Gullas College of Medicine – a 100-year legacy of excellence!
UV Gullas College of Medicine, Cebu City, Philippines, is a prestigious medical college. UV Gullas Medical College is one of the top-ranking and also one of the best medical college in Philippines!
University of the Visayas is one of the leading educational hubs of South Asia with an outstanding tradition to its credit! University of the Visayas also follows the US Medical Education system. This ensures that the latest upgrades and best knowledge are imparted through an advanced medical curriculum.
Visayas is also proud in creating the best in class professionals in all major fields, especially in the healthcare industry!
50000+ students have passed out of University of Visayas!
Highest pass percentage in MCI / NMC screening test!
50+ years of Excellence in Medical Education
1400+ Indian Students already studying at UV Gullas Campus!
Study MBBS @ just
Rs. 2.9L/year
No Donation or Capitation Fee!
Advantages of UV GUllas COllege of Medicine
World-class Infrastructure at UV Gullas!
Located in Banilad, Mandaue City, Cebu, in a pleasant atmosphere, UV Gullas College of Medicine is one of the landmark centers of excellence for MBBS studies in all of South Asia.
UV Gullas Medical College has a hi-tech campus with digital classrooms, 24/7 libraries, modern lab facilities such as 3D Simulation lab, Anatomage Table along with availability of cadavers for practical education. Gullas College of Medicine campus facilities is also one of the big reasons why it's in top-3 medical colleges in Philippines!



UV Gullas Tuition Fee Structure is most affordable for Indian students!
Gullas College of medicine Tuition Fees Structure offers the best choice for Indian students to pursue their doctor dreams!
At just Rs. 2.9 lakhs/year, you can study MBBS at UV Gullas College of Medicine!
The food and accommodation expenses are also low in UV Gullas for the kind of quality they provide! The total cost of living would be almost equal or even less than what you would spend in a private medical college in India. With UV Gullas you get to enjoy a global exposure and a high calibre medical college experience!
First-class Hostel Facilities at UV Gullas College of Medicine!
UV Gullas Medical College Hostel provides the best student living experience with its first-class hostel facilities.
UV Gullas Hostel is fully air-conditioned rooms and serves Indian food for Indian students!
Separate hostels are provided for girls and boys. 24/7 security, nutritious diet, and individual care are things that have made Indian parents completely trust UV Gullas hostel facilities.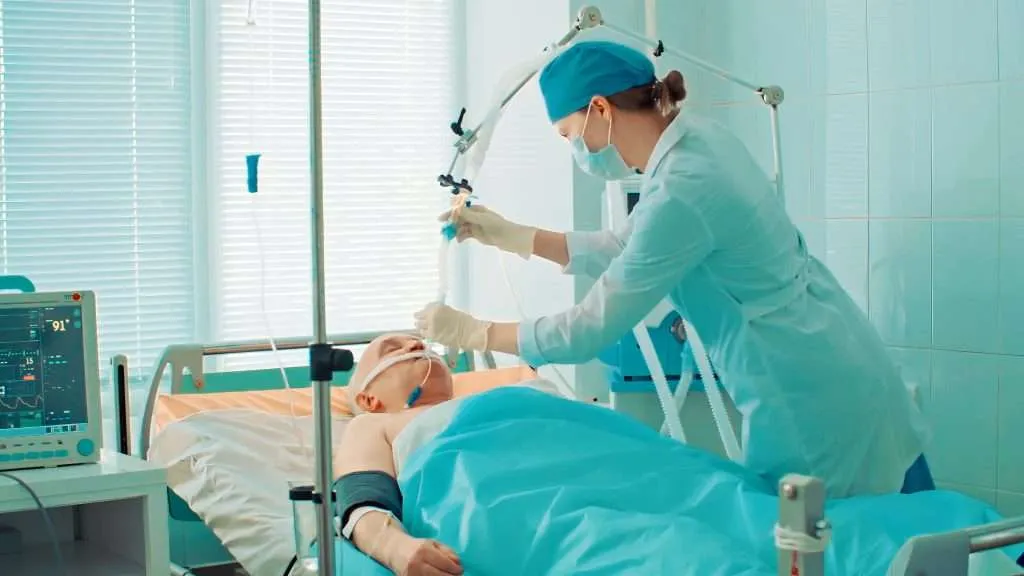 Extensive Clinical training at our 1000-bed hospital
World over, practical training is more appreciated in doctors than just theoretical knowledge. Students with extensive clinical training perform better as doctors.
That is why, UVGCM always prioritizes clinical training to a great degree. UV Gullas College of Medicine has a 1000-bed hospital in our own campus for our students get extensive practical training in our hospital. That is also why UV Gullas has high world ranking!


UV GULLAS COLLEGE OF MEDICINE ACCREDITATIONS



The MBBS, BDS, MD degrees given by UV Gullas College of Medicine are recognized by all major international medical organizations of the world!
Student reviewS – UV GULLAS MEDICAL COLLEGE
Finally my entire family's dream came true because of UV Gullas. My parents and I also proud that I get to study a truly world-class MBBS degree at such a reputed institution in Philippines!
At UV Gullas College campus, Finally I enjoy great facilities, international standards lab infrastructure and a worldwide exposure at such an unbelievably affordable tuition fee structure!
MBBS ADMISSION OPEN FOR 2023 AT UV GULLAS COllege of Medicine
How to Apply to UV Gullas College of Medicine?
Admission Process
Gullas College of Medicine also simplified the admission process for the ease of Indian students and parents! Finally Our official UV Gullas admissions office in Chennai, India, will take care of your entire admission process!
Flying to UV Gullas!
Our official Gullas College Admissions office in India will also take care of your travel arrangements including VISA processing and getting cheap flight tickets to Philippines!


UV GULLAS College of Medicine ADMISSION PROCESS
Admission Process made easy for Indian Students!
Documents Required for UV Gullas Admissions
UVGCM Admissions also has been made easy for Indian students to apply with minimal documentation. Just call our UV Gullas Authorized admissions office at +91 9445553877 and we'll look after the rest!
DOCUMENTS CHECKLIST
10th, 12th Marksheet
Passport
Police Clearance
NEET Score Card
Six photos
Birth Certificate
NOA, NOI, COVID VACCINE
frequently asked Questions
– ABOUT UV GULLAS COLLEGE OF MEDICINE ADMISSIONS 2023
Is UV Gullas in MCI / NMC recognized?
Of course UV Gullas College is also recognized by National Medical Commission, formerly known as Medical Council of India (MCI / NMC). That is also why 100s of Indian students join UV Gullas to study MBBS in Philippines every year!
Is Philippines a safe country to study MBBS?
Moreover Of all the countries Indian students choose to study MBBS abroad, Also Philippines has turned out to be safest and the best option. Philippines is also a peaceful and pleasant country with friendly people who welcome and also take care of Indian students well!
I want to join MBBS at UV Gullas. How do I start my admission process?
Simply call our UV Gullas Medical college Indian admissions office at +91 9445553877 and get step-by-step assistance for your MBBS admission!
Does UV Gullas hostel provide healthy food in the campus?
Nutritiously made North-Indian and South-Indian food is also provided for Indian students studying at UV Gullas Hostel and campus! Know more about UV Gullas hostel here >>
Is NEET required for UV Gullas MBBS admissions?
Yes! NEET is compulsory for MBBS admission as per the rules of Indian government. However, if you have a minimum pass mark in NEET, UVGCM will consider you for MBBS admissions.
Got more questions about UV Gullas College of Medicine?
Our trained Counsellors are always available to answer your questions and help you in every step of the way to get MBBS admission in Gullas College of Medicine. Call or send us a message in WhatsApp right away and get started with making your doctor dreams come true!